John Elliott's photographs have been exhibited since 1979 in group and solo shows in the Middle East, South America, and throughout the USA — including New York City, Ohio, Florida, and Georgia.
When "The Human Pulse," photographic series debuted at Atlanta's renowned Callanwolde Gallery in 2007 (left), it was met by broad public acclaim and positive reviews. The Atlanta Journal-Constitution said the exhibit "reminds us of great photographic traditions." This ongoing series encompasses both impactful and meditative images of human diversity from around the world.  Its synergy is enhanced through both sequencing and pairings.
Elliott, whose influences range from the medieval paintings of Hieronymus Bosch to 20th century photography of Robert Frank and Henri Cartier-Bresson, began his photographic career at age 14 as a freelance newspaper photographer in south Florida, USA. While still in college he became a published photojournalist for the Latin American magazine GeoMundo, covering indigenous cultures in Mexico and Guatemala.
Selected prints from the series were honored in 2008 to be part of a permanent collection at Fay Gold Gallery in Atlanta.  The preëminent exposition venue of Atlanta and the southeastern USA this gallery has for more than thirty years exhibited cutting-edge paintings, sculpture and photography.  Elliott's images joined portfolios of internationally renown photographers such as Imogen Cunningham, Jerry Ullsman, Margaret Bourke-White, Herb Ritts, Jaques Lartigue, and George Tice.  In an interview, Gold's high regard was encapsulated in her statement, "John's work is comparable to Henri Cartier-Bresson, in that they both strive to capture the decisive moment".
2009 saw Elliott's work exhibited at a number of galleries in the USA.  These included a solo show of 24 photographs at the Turner Art Center in Valdosta. Here, he also gave a widely-attended public lecture on the genesis and evolution of the series.  Later that year, ten images from the series were selected by Atlanta Photography Group to be one of a select group of images honored in their show, "Contemporary Southern Photographers," juried by the University of Arizona's Center of Creative Photography.  For this, just 43 prints were selected from nearly one thousand submitted by fine arts photographers throughout the southern USA.  Also that year, Elliott's images were also selected by the Museum of Contemporary Art for their seminal exhibit, "Movers and Shakers of the American Art Scene".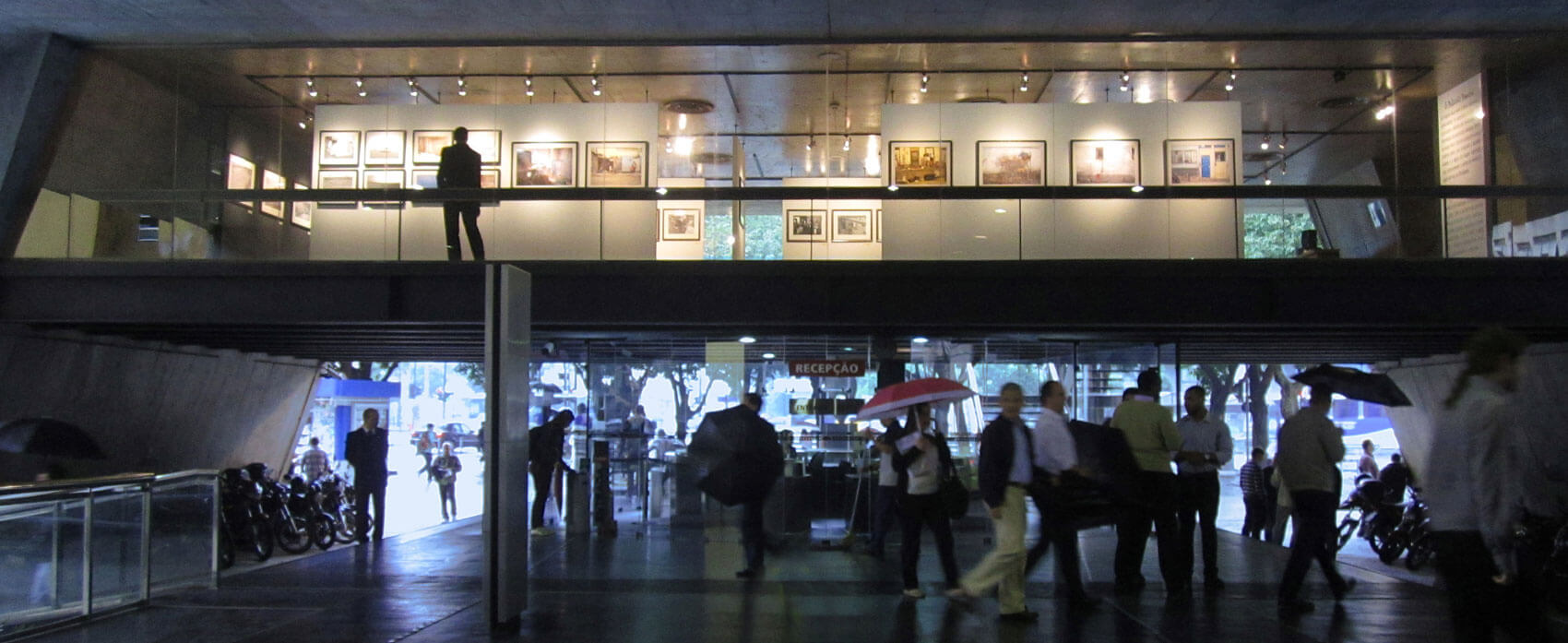 The Human Pulse series was honored in its contemporary entirety in 2013 by a solo show at the prestigious gallery at the Academia Brasileira de Letras in Rio de Janeiro, Brazil (above).  Exhibited as well were Elliott's "Walls/Spaces" Series, which debuted 45 images, representing 16 countries and more than 30 years of photography. The gallery curator, Alexei Bueno, requested and received permission to extend the 72-image exhibition from three to six weeks.  In his follow-up document, he remarked: "…the refinement of his technique — from a fine sensitivity to lights and shadows, to the texture — all combine with the invariable precision of the composition, making each one of his photographs an object of aesthetic pleasure…for the deep meaning these beautiful images carry at their core."
In 2016, photographs from The Human Pulse and Walls/Spaces were exhibited at the Arabian Wings Gallery in Jeddah, Saudi Arabia; four prints were subsequently accepted into the permanent collection there.
From 2017 to 2020, Elliott focused on his increasingly demanding diplomatic career, worked on the "Ghost Riders," series, and published two books of his photography.  In late 2021, Elliott embarked on a three-week trip to Cuba in order to create new images for The Human Pulse and Walls/Spaces series, as well as to document the island nation's responses to the COVID-19 pandemic.
The Chelsea Art Center Gallery in Ocala, Florida will be the venue Elliott's latest solo exhibition, with 40 key images from The Human Pulse and Walls/Spaces.  Check back here for updates and videos.